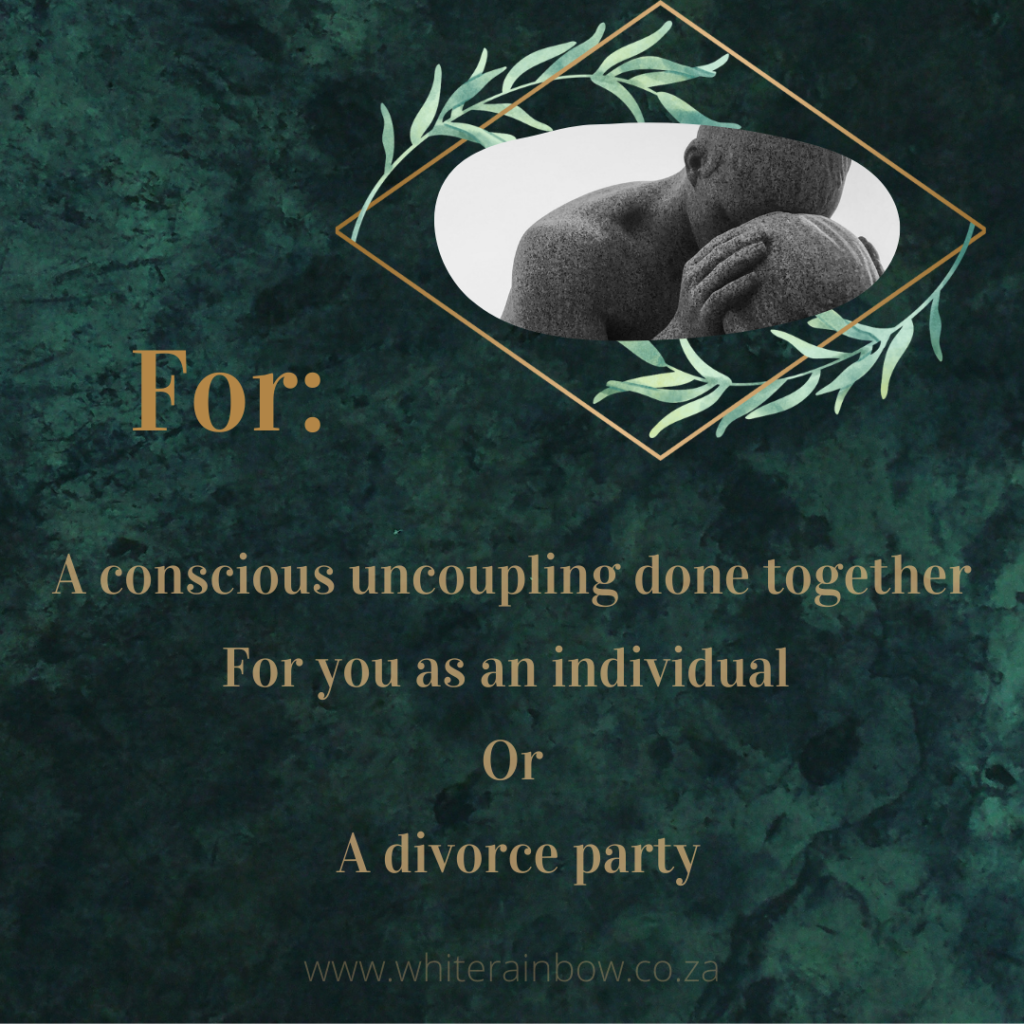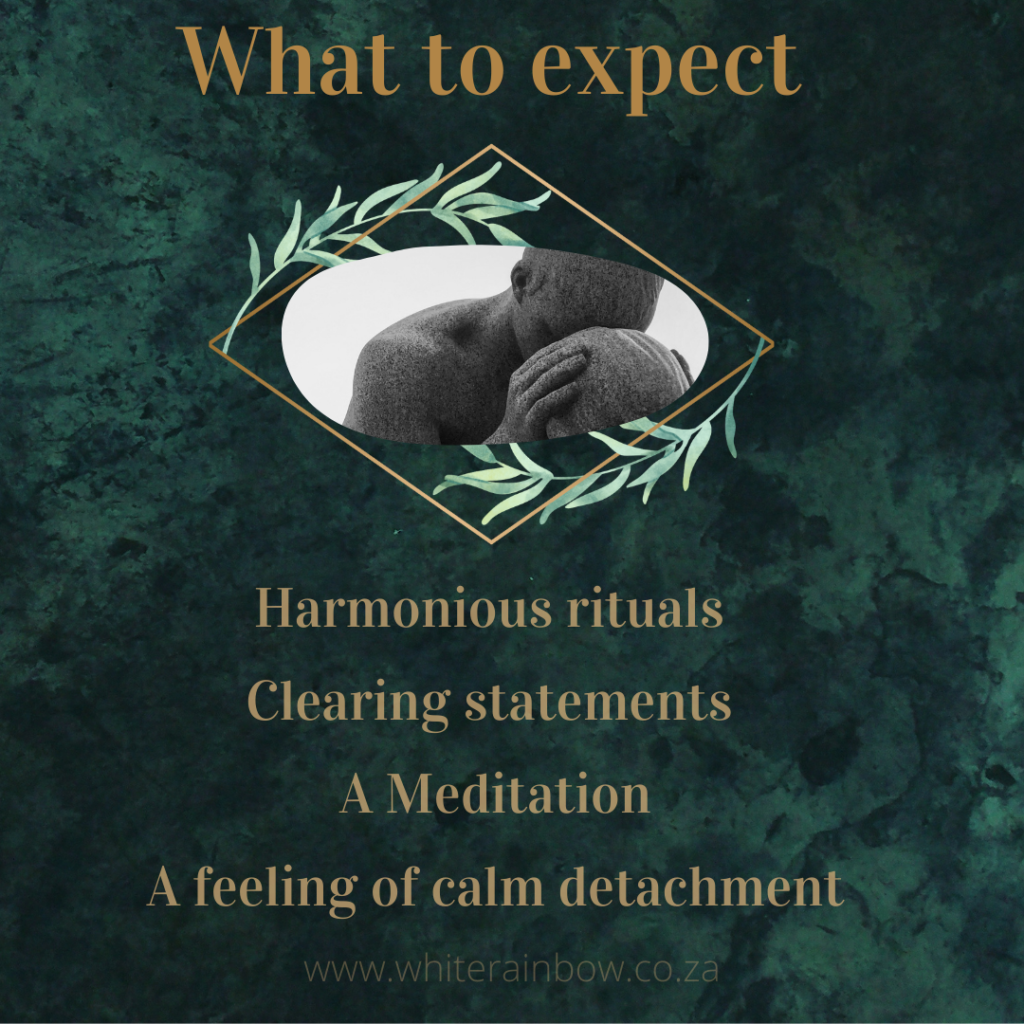 Separations: if from a divorce or breakup can feel so final, yet so much is still tethered together.
While we are in a relationship we make many oaths and vows to each other that become soul contracts and are binding. These promises need to be untied and released.
A spiritual divorce is the process of doing chord detachment rituals releasing any of these ties.
They are peaceful and harmonious as we let go with love and light.
You are welcome to do it one on one or as a couple consciously uncoupling.
I also officiate divorce parties, were the ending of the relationship is celebrated as the beginning of a new chapter.
As there are many options the price does vary.
One on one – R1650 (best to be done in your own home)
Couple – R2000 ( done from my office in Bordeaux Randburg)
Divorce party – R2800 (excluding travel expenses)
Email: michele@yourstudio.co.za
Phone: 0843330486